Partners and Associations
Our partners and our membership of industry bodies are really important to us; they help us deliver the best service to our existing customers, to reach out to new customers and to bring the very best solutions to market.
Association OF PROFESSIONAL COMPLIANCE CONSULTANTS
The Association of Professional Compliance Consultants seeks to provide the finance industry with a directory of compliance consultants who achieve the highest standards of professional competence and behaviour. Worksmart are corporate members and are approved to provide consultancy to the industry.
Credit Services Association
The Credit Services Association is the only national association in the UK for companies active in the debt collection and purchase industry. They have a history dating back to 1906 and have in excess of 300 members who represent 90% of the industry and employ 1100 people.
The Finance & Leasing Association
The Finance & Leasing Association was formed in 1992 when the Equipment Leasing Association and the Finance Houses Association merged - making it the leading trade body for the asset, consumer and motor finance sectors in the UK and the largest organisation of its kind in Europe.
Personal Investment Management and Financial Advice Association
The Personal Investment Management and Financial Advice Association (PIMFA) is the trade association for firms that provide investment management and financial advice to help individuals and families plan for their financial life journeys.
Protect Association
Protect Association is an information and networking hub. Comprising of companies and individuals working in, or interested in, the UK Life, Health and Protection insurance and GI markets.

We are a conduit for our members to engage with key stakeholders (ie regulators, other trade associations and industry leaders).
The Investing and Saving Alliance
The Investing and Saving Alliance's (TISA) ambition is to improve the financial wellbeing of UK consumers by bringing the financial services savings industry together to promote collective engagement, to deliver solutions and to champion innovation for the benefit of people, our industry and the nation.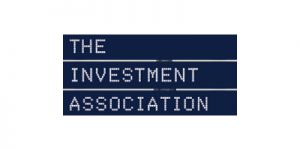 The Investment Association
The Investment Association is the trade body that represents UK investment managers by promoting and supporting members. By spearheading initiatives to ensure best practice in the industry, the IA helps to shape the investment landscape to ensure that members are able to deliver the best outcomes for their clients.
UK Finance
UK Finance represents nearly 300 of the leading firms providing finance, banking, markets and payments-related services in or from the UK. UK Finance has been created by combining most of the activities of the Asset Based Finance Association, the British Bankers' Association, the Council of Mortgage Lenders, Financial Fraud Action UK, Payments UK and the UK Cards Association.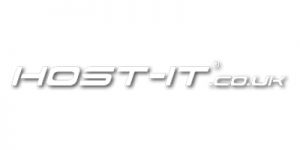 HOST-IT
HOST-IT has been developing and hosting web sites and operating our own data centres since 1995. We have grown each year enabling us to remain profitable and financially stable whilst expanding the services and facilities we can offer.

We are an ISO 27001 certified company with many years experience of both hosting and connectivity solutions.