Our Training & Competency management system, Tracsmart, has been built with your competence and people risk responsibilities in mind. With over 20 years experience of Training & Competence, we are able to deploy Tracsmart in a way that best suits your organisation. With increasing regulatory interest in competence and capability of all staff, now is the perfect time to harness the oversight, transparency and rich management information (MI) that only RegTech can provide.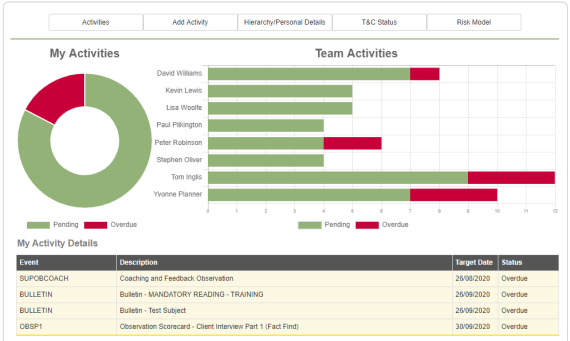 Enabling business success through effective competence management
Understanding that key roles in regulated entities are subject to the FCA's Training and Competence (T&C) rules is well established practice. T&C has been an integral part of financial services for decades and a regulatory requirement since the 1990's.
How firms implement and manage training and competence varies from firm to firm. However, all T&C regimes have the same criteria; regular performance reviews, 'on the job' observations, programmes of continuing professional development (CPD) and robust record keeping supported by effective monitoring and transparency throughout the business.
New regulatory requirements such as MIFID II and SMCR have further strengthened the need for evidencing competence. So, far from being outdated and overtaken by newer directives, T&C is today more relevant than ever.
Using Tracsmart enables firms to achieve regulatory compliance whilst achieving business advantage through competency gains.
Download our FREE T&C Factsheet
For more information about our training & competency management solution, which is trusted by numerous FTSE 100 organisations, please download our free fact sheet and take the first step towards making the management and oversight of your T&C arrangements easier than you could imagine.
When implementing Tracsmart, take advantage of Worksmart's deep knowledge of the financial services market and regulation to provide the best configuration possible.
Complaint Management
(Lloyd's Market)
Complaint Management
(General Market)