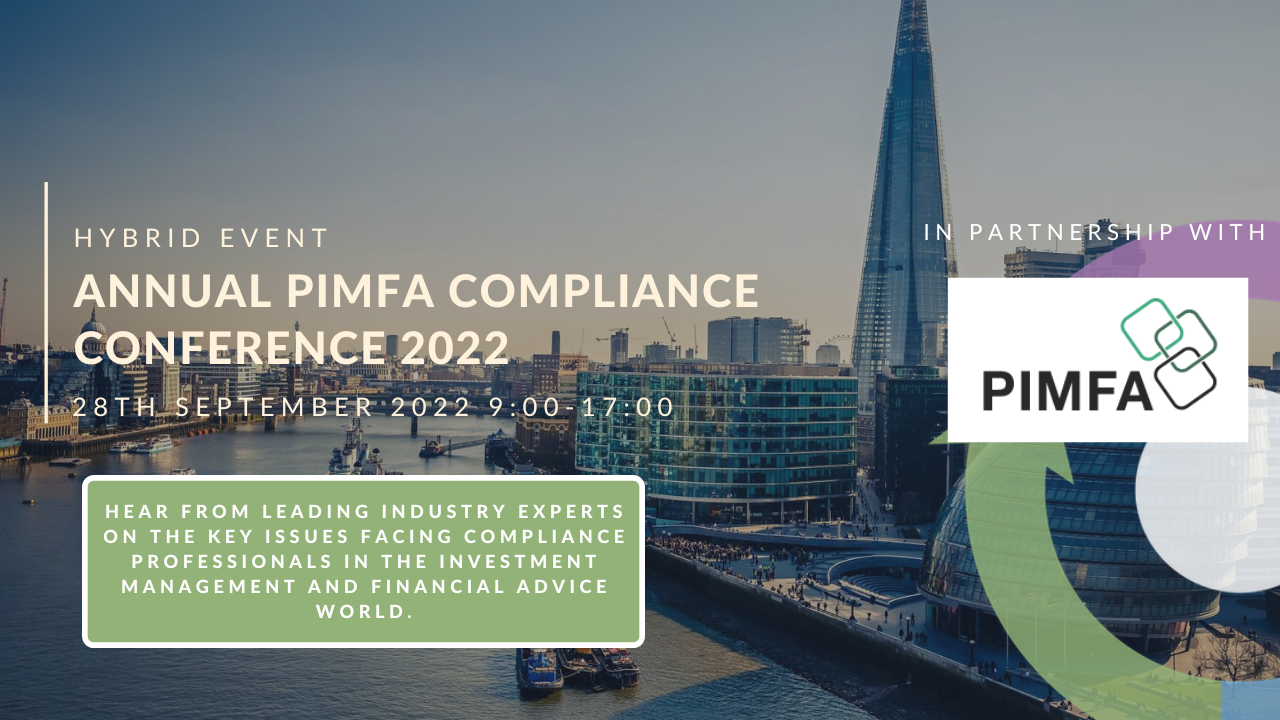 Returning once again for the first time since June 2019, we are proud to announce that Worksmart will be hosting a session at the PIMFA Compliance Conference 2022 will be taking place on September 28 in London AND online.
With the final rules and guidance now published, the FCA have clearly stated that the aim for introducing the new Consumer Duty is to drive a fundamental shift in industry mindset, but what does this really mean and what part does each individual, regardless of their role and status within an organisation, have to play in this?
Consumer Duty brings a new way of thinking and the possible need to operate in a different manner in some regards; it certainly goes far beyond 'TCF on steroids', as some have referred to it. Going forward, firms will need to demonstrate how they serve consumers in a manner that meets the higher standards set by Consumer Duty and organisations need to be able to evidence, at all levels within their organisations, how they're putting their customers' needs first.
What you can expect from our session:
The Worksmart session will see Emma Howell and Nic Dent discussing the key challenges that the new CD brings, and the impact of these changes on functions and individuals at all levels throughout the business and industry. Our aim is to help translate the impact of the new rules, interpret what this change really means and share practical insights and learnings gathered from across the industry.
We're looking forward to seeing you at our session which is sure to be a really informative and lively discussion!
To find out more about this hybrid conference and to register, click here.