KNOWLEDGE – "Facts, information and skills acquired through experience or education. The theoretical or practical understanding of a subject"
COMPETENCE – "The ability to do something successfully or efficiently"
Over the past few years, there has been an increasing focus on the Competence and Capability of those employed within the Financial Services sector. First came the introduction of SM&CR and its additional competence requirements in Banking in 2016. Then came the new requirements for Knowledge & Competence assessments and oversight in Investments in January 18 and then finally the new requirements for CPD tracking and management courtesy of the Insurance Distribution Directive in October 2018. Add to this, the further competence requirements that will apply when SM&CR is introduced to all Solo Regulated Firms from December 19 and firms have a veritable set of rule books and acronyms to consider when looking at competence.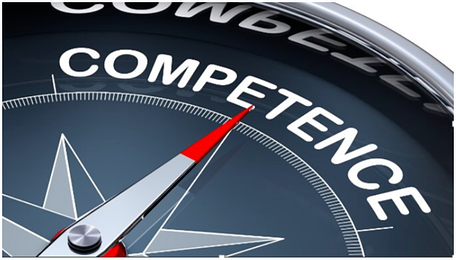 But does it really have to be as complicated as all that? Well, that depends I think on a firm's make up, business activities and interpretation of what is expected of it. With all the rule books that now talk to employee competence, are firms in danger of not being able to see the wood for the trees? With the potential outcome of less effective oversight of competence due to the very complex nature of both European derived and UK based regulation, is it time to simplify an approach?
As noted above, in its purest form Employee Competence is about knowing what you need to know in order to fulfil your role and having the skills required to discharge it effectively. So, if it's a simple as that – why is it so complicated?
Well, as I alluded to earlier, sometimes firms are trying to talk to so many different regulatory requirements that the competence framework, tracking and oversight becomes so complicated across a variety of role types that it becomes very difficult to achieve.
So, what do Worksmart know about that and what part can they play in trying to help firms through these complex people challenges?
Well, with the advent of SM&CR, the Worksmart team have worked hard to consider what elements in house teams might need in order to come out with a holistic solution that talks to a whole different set of regulatory requirements.
If we told you that through our tool you could track job role, job description, regulatory references, performance appraisals, CPD activities, training events, e-learning output, conduct breaches, F & P and Certification, I think many firms would be surprised. As Worksmart have been in the business of managing Employee Competence from even before the TC Rulebook was a mere twinkle in the regulator's eyes, we think we've found a way to help manage the multi rule book conundrum.
It's difficult to see how without pooling the tools to manage employee competence within one holistic solution, that firms will be able to manage wide scale differing competence needs without adding substantially to operational costs. Without harnessing the power of the latest technology to provide these wider competence frameworks, I fear than many firms will fall short of the regulators ever increasing expectations around Competence and being able to evidence decisions and outcomes.