The FCA has recently published its business plan for 2020/21, setting out its strategic focus for the next three years.
As you might expect in the current climate, it's shorter than usual, with a focus on potential market disruption caused by COVID-19, but still manages to convey key areas of concern.
A really interesting part of the Business Plan for me was the internal focus on its own approach to supervision of the markets. The fact that the FCA are stating that the current regulatory framework is too focused on rules and process, rather than on principles and outcomes, adds to comments already made on the topic.
Back in August, Andrew Bailey, then CEO of the FCA commented: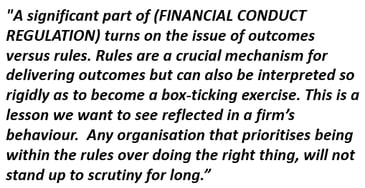 I wanted to highlight that as it feels to me that the FCA have been signalling for some time under Bailey's leadership that they want to become a more principles based regulator. However, in order for them to be able to do that, they need to not only change the way that they operate but also change the mindset of how firms comply with a rather complex and some might say unwieldy set of rule books.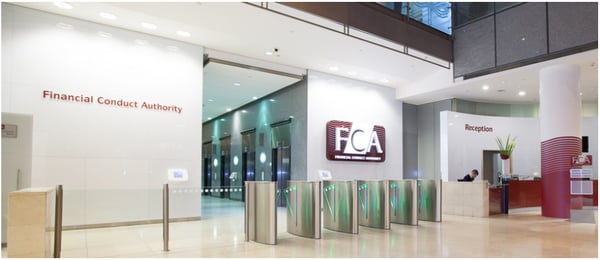 Interestingly the FCA have said that they plan to review their entire operational approach, and will specifically focus on:
how data and intelligence is collected and managed
the decision making behind which firms and individuals are allowed to operate within each sector
how firms and individuals are supervised by the FCA
how inappropriate firms and individuals are stopped from trading and removed from financial services
Well, that's good to know you might say, but what difference does that make to us?
Currently, there is insufficient detail to understand what this might mean to individuals in practical terms, however if we look at what SM&CR was intended to deliver for the markets, coupled with a potential change of regulatory oversight I've got a pretty good guess as to what this might translate into.
Higher level of scrutiny for firms and individuals at the initial authorisation gateway
Greater management of firms by detailed data analysis and comparison
Greater expectations on firms for accurate, real time MI across its people processes
Greater expectation around on-going competency and capability assessment and evidence around senior managers
More onus on the firm and the individual thus allowing the regulator to focus on a principles and outcomes based regime
Widening of the regulatory perimeter
With the regulators increased focus on its own use of technology and data management, it might be time for firms to consider their technology budgets and for what uses they traditionally apply them.
It's our experience that technology funding goes to AML, Bribery & Corruption, Liquidity and many other critical areas of expenditure. But more often than not other than an archaic LMS system and an HR/Payroll solution, the funding is rarely spent on "Employee Competence" in the round.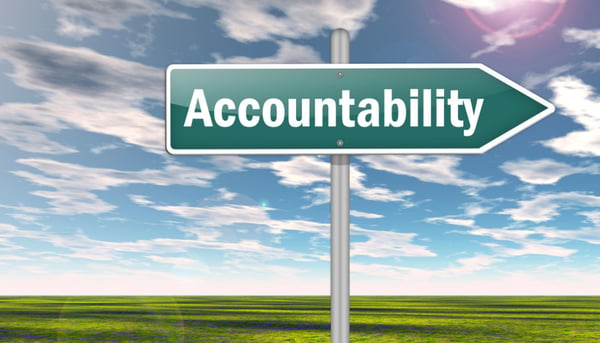 Knowing that the regulator is moving towards more "Individual Accountability" and higher levels of demonstrated competence across employees, maybe now is the time to look at your approach to managing employee competence. With social distancing and home working set to be the "new norm" planning, inputting, managing and overseeing your employees competence journeys is surely now more critical than ever!