Pandemic, Senior Manager Accountabilities and flexibility are not really a selection of words that anyone would have envisioned being joined together only a few months ago…
However, we are living in unprecedented times as Senior Managers in financial services face untold pressures as they seek to co-ordinate their business responses and do their best to continue to provide BAU services to their customers.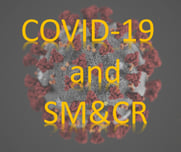 Looking at two of the most recent regulatory announcements in respect of SM&CR from the PRA and the FCA, it was interesting to see the offer of greater flexibility for firms in managing their regulatory responsibilities as a result of CV19. No doubt these announcements will be well received by firms struggling to balance the need for SM&CR compliance with the unique pressures caused by CV19.
The PRA and the FCA press releases to regulated firms that detail the concessions being provided to dual-regulated and solo-regulated firms can be accessed here:-
Within each of these announcements, both the PRA and FCA are allowing firms to temporarily relax some SM&CR requirements if firms have absence issues in respect of Senior Managers due to CV19.
In summary, flexibility has been offered to firms in 5 key areas in relation to SMR, namely:-
Notification around changes to Senior Management Responsibilities
Temporary arrangements for Senior Management Functions
Notifications around temporary arrangements
Allocating responsibility for coordinating a firm's CV 19 response among Senior Managers
Furloughing Senior Management Functions
On the face of it, these concessions look sensible and prudent given the current pandemic. However, these concessions are exactly that. They may allow additional time for firms to report significant changes in the allocation of SMFs, however, the expectation remains that reporting will still occur. Similarly, these changes in allocation of SMFs may, if necessary, be assigned to an unapproved individual. However, full recording of these changes is still expected within firms as well as (for dual regulated frims) notifying the regulator. In summary, the rules around recording and notifying the regulator may have been relaxed, but they have not been removed.
However, when referring to Certification, the guidance to dual-regulated firms is even less accommodating. The FCA expects firms to take reasonable steps to complete annual certifications of employees and whilst this may necessitate adjusting certification processes, Certified staff who are not fit and proper should not be re-certified.
The guidance therefore is unequivocal; despite the uncertainty and upheaval caused by CV19, SM&CR remains front of mind for the regulator.
And, focusing on what life is like in firms who are trying to maintain their business whilst dealing with the resourcing challenges created by CV19, one thing stands out, that being the need for SM&CR compliance to be managed in as simple and 'resource light' way as possible. Firms who have relied on existing systems such as HR or GRC with their need for 'resource hungry' workarounds to meet the complex operational and reporting demands of SM&CR will be at risk. The same goes for 'homegrown' solutions using tools like Excel or Access.
Firms using dedicated SM&CR solutions are able to record changes at Senior Manager (SM) level quickly and clearly. As a result, Senior Managers benefit from having clear sight of these changes of arrangement. Importantly, the integrity of the firm's governance arrangements remains intact, ensuring that reporting is accurate.
Industry commentators talk about the lasting changes that CV19 will have in every area of our lives, from the seismic changes in retail and aviation through to the rise of homeworking. A less evident, but equally important, change will be the desire for firms to find smarter, less intensive ways of doing things in every part of their business.
Against that backdrop, the recent regulatory announcements provide a compelling case for dedicated SM&CR solutions, such as Worksmart's Accord.
Click here to find out how Accord can transform how you manage SM&CR.