The world of work has changed beyond recognition for most of us over the last few months. And when PIMFA approached us here at Worksmart to ask whether we wanted to be part of their first ever 2 day Virtual Conference and Exhibition, with plans for an exclusively digital learning experience to cover a multitude of issues to help firms thrive in these extraordinary times, I thought… what have we got to lose…
As our business has transitioned to home working for the majority of our staff and colleagues and having switched to using technologies such as Microsoft Teams and Zoom to communicate virtually with other team members, prospects and clients, it seemed a natural progression to launch ourselves into our 1st ever virtual 2 day event.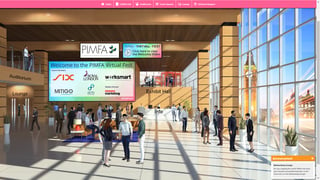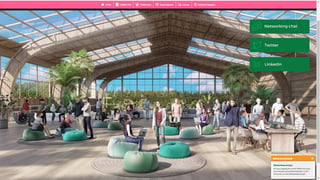 And what an experience it was! PIMFA pulled out all the stops and had a stellar collection of Keynote speakers, from Jon Glen, Economic Secretary, H M Treasury, to Mark Carney, Prime Ministers Finance Adviser for COP26, and the Right Hon Baroness Morgan, to name but a few.
During the 2 day programme, we heard about Climate Change, Cyber Security, what's keeping Chief Risk Officers up at night, amongst other things, but the session I want to focus on in this blog is the session that was ran by Megan Butler, Executive Director of Supervision at the FCA. Megan's session was focused around 2 areas, firstly looking at the FCA's response to Covid-19 and secondly looking at regulatory expectations in 2020.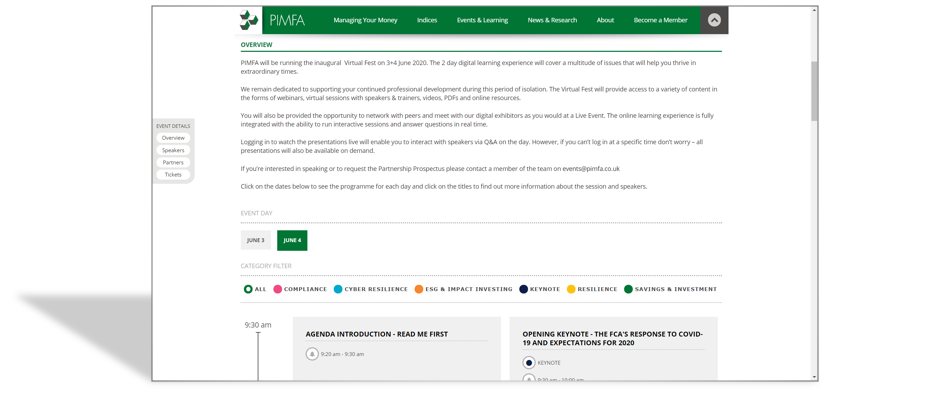 The FCA has over the last few months focused on providing firms with guidance around regulatory expectations in light of Covid-19 and Megan referenced a number of areas where the FCA had given specific guidance for firms: Click here for the guidance and full list.
In addition, Megan was keen to focus on key areas that the FCA will be considering in the coming months/years, namely: –
there is a good level of operational resilience (within firms)
they (the FCA) understand firms' financial resilience so that firms can fail in an orderly manner
markets can function enabling price formation and orderly trading activity
customers are treated fairly
customers are aware of the risk of, and protected from, scams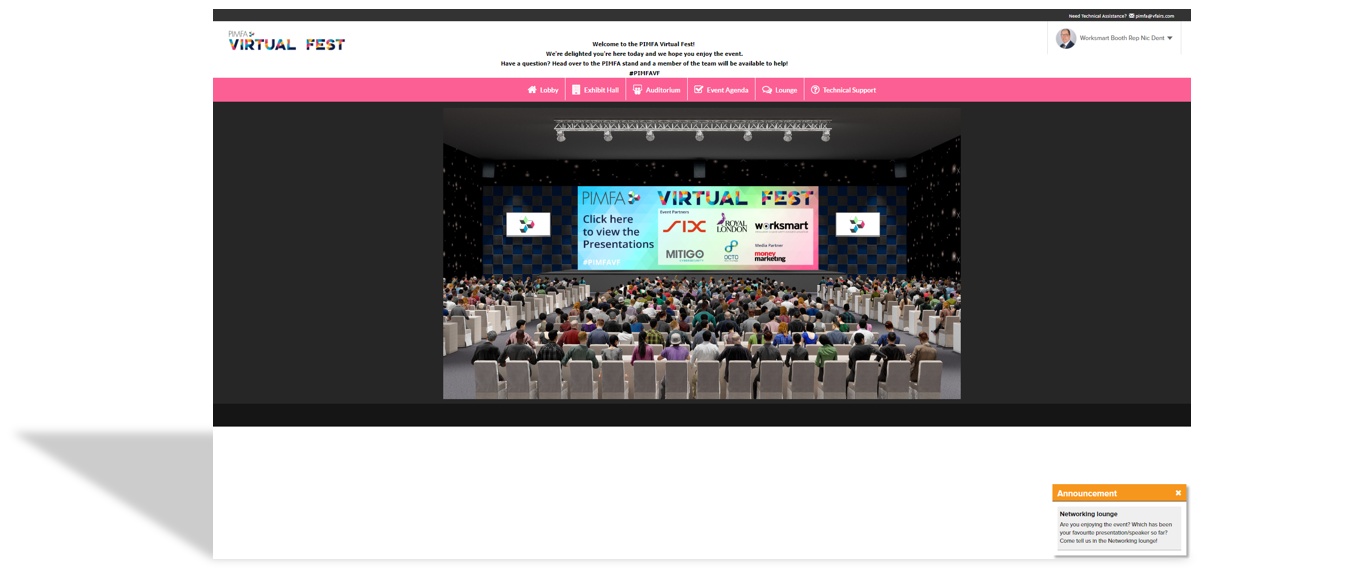 Megan then went on to talk about the future of regulation. For those of you that have read the FCA Business Plan in detail you will know that a key part of the 20/21 Business Plan focused on how the FCA will continue to work on transforming its own operational approach to the markets. It was interesting to hear Megan's comment on this, here is an exert from the transcript of her speech.
"In a more outcomes-based approach, we start from the perspective of end users of financial services. We consider their needs and vulnerabilities and identify what a well-functioning market looks like in line with our strategic objective. And then we use the full range of powers and tools available to us to achieve the desired outcomes.
Rules will remain important. But we know that the number and complexity of rules in the Handbook can make it hard for firms to interpret our expectations and the outcomes we want to see achieved and this is an area we'll continue to think about.
Our current regulatory framework is based on a combination of the Principles, other high-level rules and, where necessary, detailed rules and guidance. However, there is a strong case for taking a step back and assessing whether the regulatory framework is delivering against more than just rules, but rather against ultimate outcomes for users of financial services.
And that is what we are now doing."
With the Senior Managers & Certification Regime (SM&CR) firmly implemented across all sectors of financial services, it will be interesting to see the future inter-play of the regulatory responsibilities levelled at senior managers through this regime and how this might work with a more principles based supervisory approach.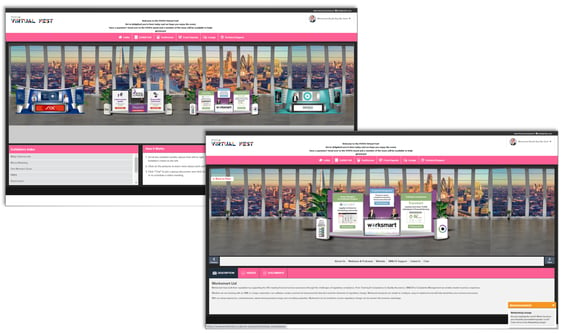 Whilst the FCA is currently working hard to support regulated firms during this difficult time, it was interesting to note that one of Megan's final comments was as follows.
"We will capture the lessons from this emergency about delivering quickly…and ensure that unacceptable firms and individuals are stopped and removed from the regulated sector as quickly as possible."
So, whilst for now firms have some leeway as many Consultation Papers have had their deadlines extended and some new rules are being delayed, it is fair to say that the FCA has been clear about it's on-going focus on poor behaviour in the industry.