Flexibility Is Key
Life is very different now from what it was just a few weeks ago. Businesses and their staff are facing great uncertainty, however one thing that is certain, is that as customers come to terms with the new normal, there will be rising levels of concern with regards to the provision of products and services from financial services providers. This will give rise to a range of different questions and potential complaints. The UK are facing this challenge at a time of heightened emotions on all sides, where everyone is potentially vulnerable, not just customers, but also your staff and your business.
For that reason, we wanted to focus on some practical tips in managing a possible wave of complaints coming in the weeks and months ahead. With staff potentially redeployed to deal with them who aren't used to this type of role, we felt it useful to provide practical pointers. This encompasses taking things back to basics for staff that haven't dealt with complaints before, and as a refresher for those that have.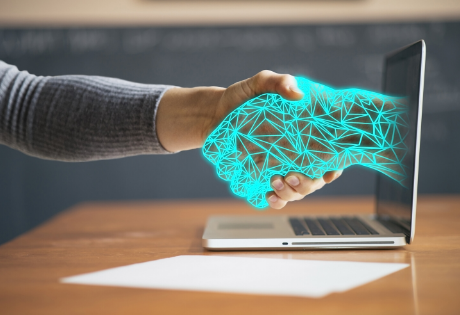 Telephone Skills
The first point of contact is often the phone, with statistics telling us that people still prefer to make their initial contact this way. However, we know that for inexperienced staff in particular, a telephone call is harder to manage than an email enquiry. That is quite understandable, especially if staff aren't used to speaking to customers that are struggling. Here are some very quick tips to help them deal with the initial contact:
Avoid the emotional spiral
If someone shouts/screams/swears at you, try to avoid matching their tone, their volume or their emotion. Take deep breaths and allow the customer to vent.
Stand up and walk it out
If someone is making you feel talked down to or you can feel your emotions being triggered, stand up and walk it out. Nervous, emotional energy can be transferred to your tone of voice, but if you get up and move, it helps to diffuse the adrenaline and allow you to proceed in a calm manner.
Listen
We all have an emotion or a behaviour that we're uncomfortable with, whether it's anger, crying or sarcasm. Work out which is yours, and then shift your focus past the emotion that is being displayed, onto the facts that the customer is giving you.
It can be hard not to take it personally and not to feel your resilience being stripped away. Focusing on what you need to know from the customer, and not the emotions, means you're better able to cope with whatever is thrown at you.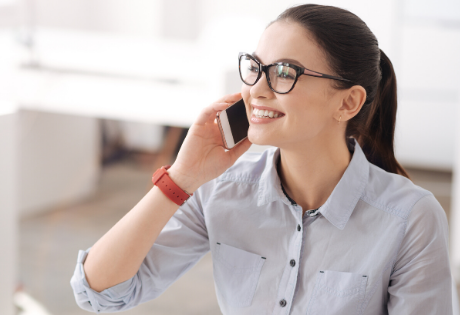 Basics of Complaint Handling on the Phone
Some staff will be dealing with the initial contact and won't be responsible for resolving complaints, so here are some tips in terms of what they'll need to be able to do to enable a quick resolution, or to reduce the likelihood of wasted time later on in the process.
What has happened
This sounds obvious, but it is often overlooked. Take the time to listen to the customer, in terms of what they feel has happened.
The impact and ripple effect
What has happened as a result of the initial error and then what has happened following on after that initial problem.
For example: a customer's mortgage holiday hasn't started when it should have done, which resulted in them being left in an unauthorised overdraft (initial impact). They have been subject to unexpected fees and charges and the money that has been taken for the unexpected mortgage payment is now not available for food. They have a young family with three children under 5, who are now going hungry and feel humiliated to be using a food bank (ripple effect).
What do they want to put it right?
It might well be that what they ask for is more than you can offer, or you feel it is impossible or unreasonable, but note it down. Businesses understand they have to be more flexible today, if you escalate and ask for something you consider reasonable in the circumstances, you may get it.
These are tough times for people at the coal face and for businesses, so training and support for staff are key to helping them remain resilient and to have the confidence to deal with complaints competently
Basics of Responding in Writing
Staff might be called on to write a response to a complaint themselves, regardless of whether it's a Summary Resolution Communication or a Final Response Letter, these pointers will help staff under pressure to write sound resolutions:
Have you answered the complaint?
Sounds so obvious doesn't it, but the FOS sees a lot of FRLs that don't actually answer the points that have been raised. If staff read it back, or pass it to another colleague to sense check it, they'll be able to see if it stands up to the original complaint.
Have you resolved the complaint?
A quick look at the proposed resolution will tell you whether you've addressed the issue and whether there is potential for the same error to occur again. If it doesn't offer a satisfactory outcome, then the customer could feel they are being fobbed off.
Be clear
If you're relying on a standard term and condition, quote it and explain it clearly.
If you have a piece of evidence, explain why you're relying on it and what it demonstrates. If you use clear, plain English, it shows you know the extent of your obligations to the customer.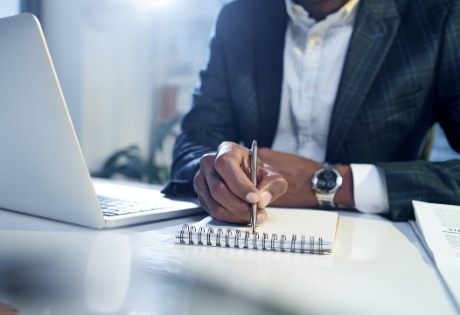 Several topics discussed in this blog were first raised by Sarah Lawrence in her blog, 'The difference between a good and a great complaint handler' ​published as a blog earlier this month. You can read this blog in full here; Sarah's Blog.