This Blog seeks to introduce you to planning for the implementation of the Senior Managers and Certification Regime (SM&CR). The purpose of this blog is to discuss the timings for implementation that affect different firm types and to give you some tips on preparing for implementation.
Worksmart Ltd and the Worksmart team have been involved in a multitude of implementations with SM&CR in the banking world. We want to be able to share the knowledge and experience that we've gained with prospects and clients to help your journey to SM&CR survival and make it that little bit easier. Before we go into the detail of what we have learned along the way let's re-confirm some timelines and component parts of the timelines.
For our Insurance colleagues, we know they were subject to SIMR and moved to SM&CR on the 10th December 2018. As with the Banking regime, Insurers need to ensure that their Senior Managers, and any Certified staff that they have identified within their businesses, are trained on the Conduct Rules that apply to them be it Tier One or Tier Two. This must have been done prior to the regime 'Go Live' (effectively, on the day or the day before).
Again, in line with the Banking sector, Insurers have one year from 10th December 2018 to certify their staff under the Certification regime. Also in-line with the banking regime is that one year period when organisations can train their staff, except for Senior Managers and Certified staff, in the Conduct Rules and how they apply to them.
Please note that Conduct Rules training should be role relevant. When firms are thinking about what they need to do and how this can be achieved, you need to think about how you are going to train your staff in the relevance, not only of the Conduct Rules but the relevance of the Conduct Rules to your organisation and to the role that an individual fulfils.
This is no small challenge!
———————————————————————————————-
Download the Free Worksmart Information Sheet:
5 Great Strategies for Successfully Implementing SM&CR in your Organisation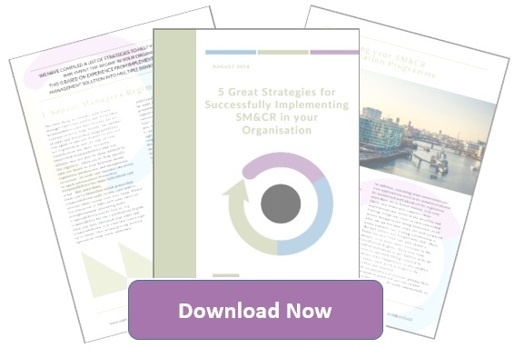 Coming soon, our next Blog in the current series, 'SM&CR – Timings & Component Parts for Solo Regulated Firms'.