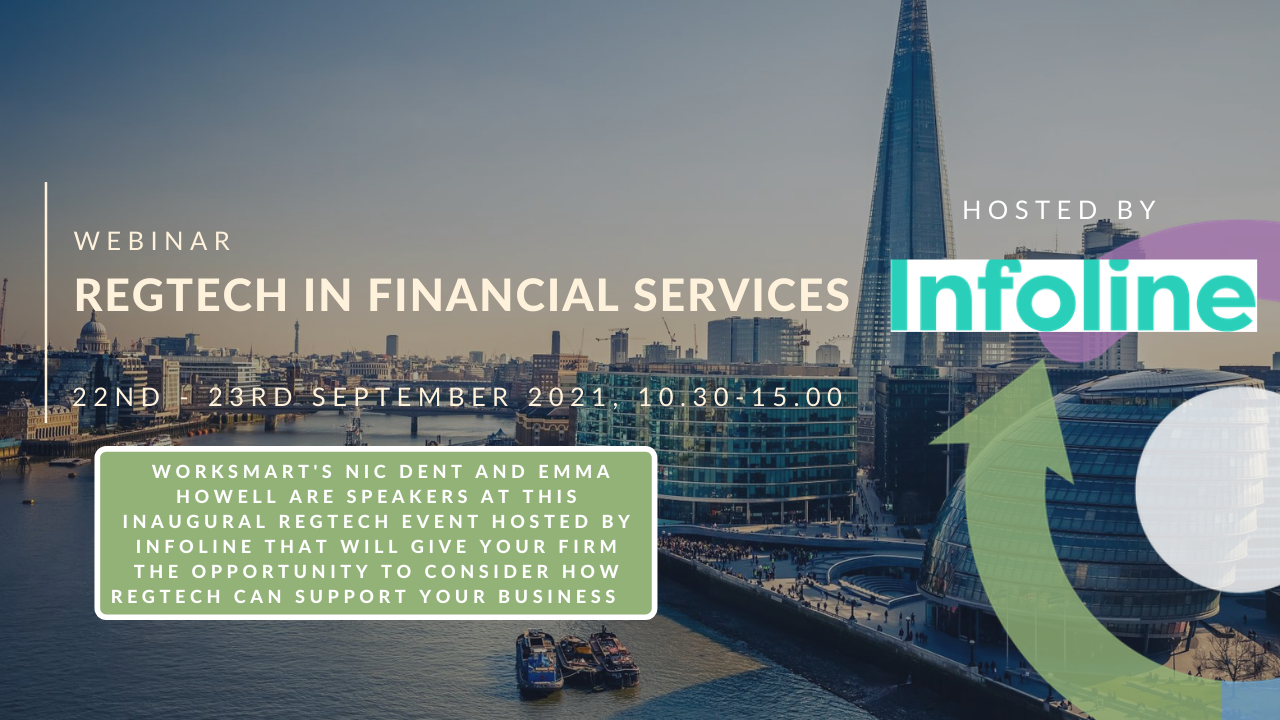 With the most recently published FCA Business plan focussing heavily on the role technology and data plays in the regulatory world, this inaugural two-day event hosted by Infoline, is a great opportunity for firms to hear discussion and debate about how regulatory technology is critical for the success of many processes. You will also have the opportunity to meet with fellow participants to build new connections, unearth new opportunities and expand your professional black book.
Over the two days, you can look forward to a vast array of speakers including Steven Green, Head of Central Data Services, FCA, who will be sharing a message on building a next-generation data strategy to support advanced decision making.
Worksmart are proud to be silver sponsors of this event and our Nic Dent, Propositions & Client Engagement, and Emma Howell, Business Development Manager, will be amongst the key speakers for this event where they will be discussing Balancing Out Your RegTech Ecosystem.
Their informative session will answer some searching questions including:
Are your tech budgets proportionate?
How are your people factored into the equation?
Is your RegTech landscape suitably in tune with the challenges of Governance, Conduct, Culture and Competence?
To register for this virtual conference please click on the following link: https://informaconnect.com/regtech-in-financial-services-forum/purchase/select-package/